Welcome to The Sydney Radio Collector.

The Astor AR Baby - One of our smallest radios
I've been the owner of the green Astor Baby for a long time now, however last weekend I had to make sure it's twin sister came into my collection and I attended the final auction of the year in Melbourne to get this job done. I was well armed and was prepared to survive on cans of spaghetti for a fortnight to call this radio my own, though fortunately, the diet was not necessary.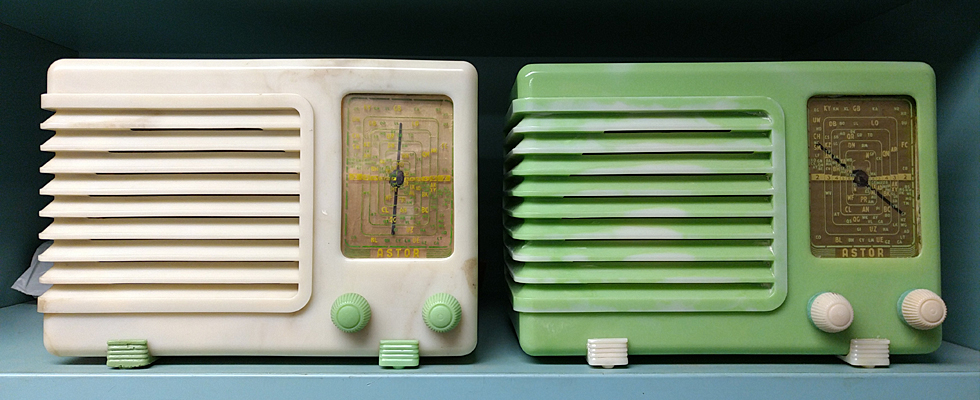 I was amazed to see that this radio runs on only two valves! The valve compliment is quite simple - 1 x 12B8GT and 1 x 32L7GT. The radio is working well aside from some slippage on the dial cord, which I will attend to soon and provides good volume for a set that doesn't have much in the way of amplification, unlike the later Model BR (the green radio above is a BR), which included a third valve, a 6V6GT and a 6X5GT instead of the 32L7GT, which is a combined rectifier and output amplifier.

There is a third and fourth colour in this model series, one of which has a dark brown cabinet with matching coloured feet and control knobs and the other being an apparently rare plain white cabinet with red feet and knobs, but acquiring these will have to wait until 2020.

Due to the small number of valves, these radios would have appealed to those with some serious budget constraints or maybe someone who wanted to hear their local station but didn't want any bells and whistles.